The Sukin Journal
Discover the world of natural through our eyes! From skincare tips, lifestyle and environmental hacks to inspirational interviews! Explore it all.
The Best Skin Care Products for Mature Skin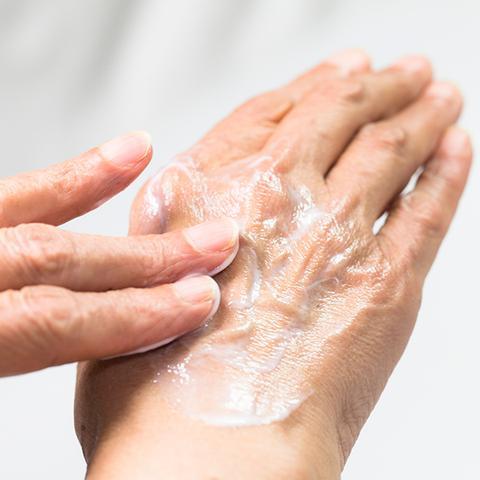 The Best Skin Care Products for Mature Skin

With age comes wisdom, and, ideally, an ever-evolving skincare routine.
Our skin (and body) changes naturally as we age. In the same way that we need to adapt our exercise and diet habits to maintain optimal health as we mature, our skin also requires an updated routine.To ensure your skin ages gracefully, functions healthily and remains in the best condition possible, here are the skin care steps to work into your new routine.

How does the skin change as we age?

As we mature, one of the biggest changes we can expect to see in the skin (if we aren't caring for it properly!) is a loss of elasticity. This can cause the skin to appear loose, rather than plump and firm as it does when our collagen and elastin levels are at their highest. This also makes wrinkles appear more pronounced, as elastin allows the skin to bounce back while collagen fills out any fine lines. Our skin's natural hydration stores also deplete with age, with the lack of moisture also contributing to the appearance of fine lines. For a more youthful complexion, look for skin care products that boost the skin's natural production of collagen, hydrate the skin and work to improve the skin's elasticity.
Can natural skin care products improve the appearance of mature skin?
Despite 50% of Australian Women claiming to prefer natural products over potentially harsh, chemical-packed alternatives, one of the major barriers preventing people from making the switch to natural skincare has been identified as a concern around the performance of the products.
Fortunately, a compromise between high performing skincare and clean ingredients no longer needs to be made, with advances in formulation science and technology allowing brands to create natural products that are clinically proven to deliver results. Natural skin care can care for mature skin and deliver real results!
Sukin's Purely Ageless range is ideal for those who want affordability, effectiveness, and a natural ingredient list, as the entire collection has been clinically proven to perform. The range is rich in natural anti-aging powerhouses, with Pure Ribose reducing wrinkles by up to 78% after 14 days, Paracress Extract reducing the surface of wrinkles by up to 50%, Crambe Oil increasing skin hydration by 60% over 5 days and 4/5 users of White Hibiscus and Baobab reporting an improvement in both skin firmness and plumpness.
What are the best products for mature skin?
Given mature skin's tendency to dehydrate, a hydration serum is key. Sukin's Purely Ageless Hydration Elixir hydrates the skin immediately upon application, with Crambe Oil, Vitamins A & E and Paracress Extract working to reduce the surface of wrinkles by up to 50%.
To target a loss of elastin, work the Purely Ageless Intensive Firming Serum into your regimen. Pure Ribose, Acacia Gum and Rosehip Oil work to improve skin elasticity and reduce the signs of aging after 14 days, with Cocoa Butter to lock in moisture and help protect skin from environmental conditions.
The delicate eye area, at any age, produces naturally less oil than the rest of our skin, so it's important to choose a targeted eye treatment to restore moisture to the skin around our eyes. The Sukin Purely Ageless Reviving Eye Cream is rich in Green Coffee which works to reduce to appearance of dark circles for a more youthful complexion, while Pure Ribose, Rosehip and Sunflower Oils target wrinkles and fine lines.
As a light-weight daytime moisturizer, choose the Sukin Purely Ageless Rejuvenating Day Cream which contains White Hibiscus, Baobab and Pure Ribose to plump up and firm the skin while minimizing the appearance of wrinkles. The richer Purely Ageless Restorative Night Cream also contains White Hibiscus, Baobab and Pure Ribose as well as Macadamia Oil and Cocoa Butter to improve elasticity while you sleep.
See our Purely Ageless Range here
---