The Sukin Journal
Discover the world of natural through our eyes! From skincare tips, lifestyle and environmental hacks to inspirational interviews! Explore it all.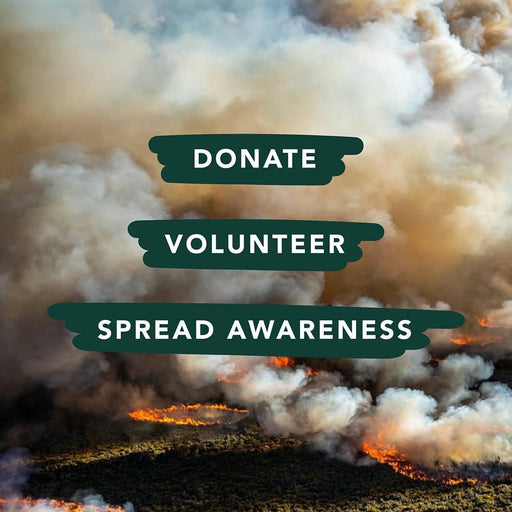 We have been devastated by the current bushfires in Australia that have been catastrophic to our local communities, wildlife and natural environment.  At the same time, we are humbled and inspired by the incredible community spirit, bravery and humanity on display.  We are so thankful to those fighting the fires and to those helping with relief efforts.
Our BWX family of natural brands has pledged $100,000 to Red Cross Australia, WIRES, Wildlife Victoria and Red Cross USA to also support recovery efforts as a result of the recent fires in California, home to our Andalou Naturals and Mineral Fusion brands. Next week we will deliver several pallets of our products to Foodbank for those in need.  For our people, anyone currently volunteering to fight the fires will also receive paid leave.
We will continue to find ways that we can lend our support to recovery efforts.   Now, more than ever we are seeing the importance of living a natural and sustainable life and being 100% Carbon Neutral.
We encourage everyone to help where they can and have your voice heard and to donate. Here are some helpful links: 

@redcrossau - Australian Red Cross disaster and relief
https://www.redcross.org.au/campaigns/disaster-relief-and-recovery-donate

@wireswildliferescue To help the thousands upon thousands of animals injured or displaced
https://www.wires.org.au/donate/online
@wildlifevictoria A not for profit Emergency Response Service to assist native wildlife in need
https://www.wildlifevictoria.org.au/
@foodbankaus Australia's largest hunger relief organization
https://www.foodbank.org.au/